Hello Curls...Private Stock Hair is taking over my blog, huh!?! You should know by now that when I do something I do it 110%. I've been rocking my winter protective style,
Private Stock Hair's FRO NATURAL
texture which is similar to 4C hair and I want one lucky curlfriend to share the greatness of this hair. Just in time for the holidays I will be hosting a giveaway brought to you by Private Stock Hair. Someone will win the
FRO NATURAL
hair to try for themselves. I know you will love it. The giveaway starts on Dec 13th and will end on Dec 25th. You can get a head start now and follow myself (@etcblogmag) and PS Hair (
@privatestockhair)
on both YouTube and Instagram. Other than that review the entry rules on this giveaway graphic! Good luck to everyone and please, if you have any questions leave them in the comments below. I will respond promptly.
I absolutely love giveaways. Its my chance to network with other companies and a perfect way to give back to my curlfriends. Yall show me so much support and I love you for that! I try to have a giveaway each month and this one has to be the next big thing next to my Private Stock Hair giveaway! I'm so excited to announce OWIGS (
www.owigs.com
) is giving away a full lace wig from their site to one lucky winner! I absolutely love their wigs and I've done a few reviews for the company! Its the only place I shop for wigs. The quality is ahhhhmazing, customer service is spectacular, and I just love their celebrity inspired styles of wigs!
I am also sponsoring a few items to make this giveaway even more fab! There is only one entry per person however, you can increase your chance to win every time you make a purchase at
ET CETERA BOUTIQUE
! Yaaasss curls...there are inexpensive items in my boutique like the bamboo earrings ($8.99), the gold chain necklace that you love ($20), my book CURLIES COLOR TOO ($12), and the tee of the week, BLACK BARBIE ($20/free shipping)! So each time you make a purchase you increase your chance to win. However, you DO NOT need to shop to enter. You can enter by following the below rules but remember you are only entered once this way:
1. SUBSCRIBE
http://www.youtube.com/etcblogmag
2. LIKE/COMMENT (video)
http://www.youtube.com/etcblogmag
3. LIKE OWIGS ON FB
http://www.facebook.com/owigshairbeauty
4. REPOST & HASHTAG (giveaway graphic on IG) #etcblogmag #owigshair
INSTAGRAM |
http://www.instagram.com/etcblogmag
or @etcblogmag
5. SHOP Increase chances to win by making a purchase on Et Cetera Boutique,
http://www.etceteraboutique.bigcartel.com
THE CONTEST
ENDS ON DECEMBER 7TH
! GOOD LUCK! THE WINNER WILL BE NOTIFIED ON YOUTUBE MESSAGE AND/OR EMAIL!
CLICK HERE
TO SHOP
ETC BOUTIQUE
TO INCREASE YOUR CHANCES TO WIN THESE FAB PRIZES!
I want to give my curlfriends a special thanks for supporting my latest YouTube series, BACK TO THE BASICS of Natural Hair. A lot of love was put into filming and especially editing these videos. I tried to give you all my fav tips to have flawless natural hair. If you are in need of help with styling your natural hair this is definitely the series for you. And if you have it under control be a doll and share it with your friends who do need a tip or two! By sharing this series you are spreading the word about Et Cetera, Yolanda Renee, my efforts in the natural hair community and of course you are helping a sista out who needs guidance to keep her natural hair looking fab! By showing love you will be entered into this giveaway to win the following prizes:
1
HAIR BEAN
(3 winners) $6
2 CURLIES COLOR TOO (1 winner)- PURCHASE ON
AMAZON
OR
ETC BOUTIQUE
$12
3
BAMBOO EARRINGS
(1 winner) $8.99
4
GOLD CHUNKY GOLD CHAIN NECKLACE
(1 winner) $15.99
Don't forget if you share it on any social networks, tag me! You can share it on
Facebook
,
Instagram
and even
Twitter
. All my social networks are /etcblogmag. I try to keep it consistent to make it easier for these giveaways. I will be picking 6 winners. Again, thank you for rockin' with me curls! This contest/giveaway will remain active until November 20, 2013 at 11:59pm. Good luck curls!
PRIVATESTOCKHAIR.COM
GIVEAWAY | OPEN 07.31.13 TO 08.15.13
ETC BLOG MAG'S FACEBOOK ETC BLOG MAG'S INSTAGRAM ETC BLOG MAG'S YOUTUBE CHANNEL PRIVATE STOCK HAIR'S OFFICIAL WEBSITE PRIVATE STOCK HAIR FACEBOOK PRIVATE STOCK HAIR'S INSTAGRAM

RETROCITYSUNGLASSES.com GIVEAWAY | OPEN 06.20.13 TO 06.25.13

GIVEAWAY RULES

1

SIGN UP

on

www.retrocitysunglasses.com

. You will receive occasional product and sales emails. If these becoming annoying you can simply, unsubscribe.

2

WATCH

my giveaway video.

3

LIKE

the giveaway video on my YOUTUBE channel.

4

COMMENT

on the giveaway video on my YOUTUBE channel. The comment can be random- tell me why you love sunglasses, how you style you sunglasses, or just say "enter me in this contest!"

5

CONTEST IS OPEN FROM 06.20.13 TO 06.25.13

THE SUNGLASSES I'M WEARING IN THIS VIDEO:

1

Black Milano Sunglasses

$10.99 | Oversized Sunglasses with baroque-fashioned frames. 100% UV-protected-lenses.

2

Tortoise Monica Sunglasses

$10.99 | Oversize runway-inspired sunglasses. 100% UV-protected lenses.

3

Oversized Nerd Glasses

| SOLD OUT. NOT ON THE SITE ANYMORE. SORRY! :(

Watch the below video for more information and see how the sunglasses look on me! You can click the YOUTUBE button on the video to watch directly on YouTube to LIKE and COMMENT on the video!

CRAZY NATURAL INC X MORE

03/24/13 UNTIL 04/15/13

I don't care what anyone says...I have the best GIVEAWAYS ever! My last giveaway I gave away my favorite things, Eco Styler Gel, Pantene Co-Wash, an afro pick, 2 pairs of door knocker earrings, and a chunky gold chain link necklace. How dope is that!?!

My next giveaway officially starts tomorrow, March 24th! Its sponsored by Crazy Natural Inc! A small business that sells 100% natural products for your hair & body. In this giveaway I will pick 2 lucky winners who will receive full size products: shampoo, deep conditioner, shea body butter, and an oil blend. I've been using Crazy Natural Inc products for a week thus far and I'm very impressed. I will be doing a review very soon! In addition to the Crazy Natural Inc products I will be adding something special to the giveaway box too! It's definitely something you always see me rock!

2 Tag #etcblogmag and #crazynaturalinc on Instagram to show your support. It should be a genuine tag, for example,



The giveaway ends on April 15th! So you have plenty of time to enter. I will randomly pick two winners on April 21st using

www.random.org

! Good luck ladies!

STUFF I LOVE GIVEAWAY

03/01/13 UNTIL 03/20/13

Yayyyy! It's time for another giveaway. I'm so excited about this! If you follow me on instagram (

@etcblogmag

) or see my personal style on this blog you may have noticed that I love a few things! I'm usually rocking doorknocker (bamboo) earrings, a chain link necklace, and of course my infamous bantu knot out which I style with eco styler gel and an afro pick! So those are all the items I will be giving away.

TO ENTER

you must follow me on this blog, instagram, and facebook. Because this is such a dope giveaway you will also have to post a shoutout on your instagram account and tag me! The post can be random. It doesn't have to be about this giveaway. This will get my name and blog out there for more people to check out my brand. I'm trying to do BIG things and having amazing supporters like you ladies are getting me closer and closer to my dream- being a fashion & natural hair blogger that everyone turns to! So thank you sooooooooooo much for rocking with me and participating in my giveaway. Good luck ladies!

FACEBOOK

|

www.facebook.com/etcblogmag INSTAGRAM

|

www.instagram.com/etcblogmag

or

@etcblogmag BLOG

|

www.etcblogmag.com

or http://

etceterablogmagazine.blogspot.com

ACCESSORIES BY SEAN MARIE | GRITT STUDS GIVEAWAY

11/01/12 UNTIL 11/15/12

I'm proud to announce that Accessories by Sean Marie will be sponsoring our newest giveaway! I found this designer on instagram and her accessories are a-mazing! The pieces that stand out the most are her GRITT STUDS! The designs are so edgy and unique. And on a personal note, they compliment my natural hair! I love them and can't wait to get mine in the mail! I will have a product review uploaded on my

YouTube channel

soon. And of course we will be giving away two pairs of these stud earrings.

To enter the giveaway you must complete the following:

1 JOIN THIS SITE | Sign up on www.etcblogmag.com (signing up will just show the number of visitors that visit this site; you will not receive emails or any notifications, I PROMISE!)

2 Comment on this post and let us know what you think of the GRITT STUDS

3 Follow us on Instagram- @yoyo_renee and @_seanmarie_

4 Shout out

www.etcblogmag.com

and Accessories by Sean Marie (

_@seanmarie

_) on your social networks and tag me (us)!

It's that simple! Good luck to everyone who enters. Your continued support means the world to me!

CONTEST: REVLON GROW LUSCIOUS PLUMPING MASCARA GIVEAWAY

10/17/12 UNTIL 10/25/12 Finally, another giveaway. I have lots of new products to give away in the coming months. And I didn't want to start a new one until I shipped the last two contest/giveaway winners their items. I do want to apologize for the delay of shipping! I had no idea how difficult and expensive it was to ship out of country! Whoooo chile! Lol. So thanks again to Clara and Morgana for being so patient. Your prizes should arrive soon! Don't forget to tweet, instagram, facebook, etc your gifts!

Today's contest will last until October 25th! All you have to do is visit my post on

A RETRO LOOK

, watch the video, and comment! That's all! The more you comment on the post the more chances you have to win. Right now I will be picking two winners! But I may surprise a few others! So please participate, spread the word, and good luck! Remember you have until Oct 25th!

MY ROOMMATES KLOSET EARRINGS GIVEAWAY

08/31/12 UNTIL 09/15/12 Finally, another contest/giveaway! To enter do the following (

for more info see the advertisement below

):

1

Sign up/Join the Site,

www.etcblogmag.com

(it's on the right side bar under the big pink shoe).

2

Visit,

www.myroommateskloset.com

and look around.

3

Shoutout

www.etcblogmag.com

and/or

www.myroommateskloset.com

on facebook, twitter, instagram, or tumblr.

4

Comment on my blog posts (

www.etcblogmag.com

) as much as you like for more chances to win!

CONTEST: BH PARTY GIRL PALETTE GIVEAWAY

08/01/12 UNTIL 08/15/12

CONTEST: RETROCITYSUNGLASS.COM GIVEAWAY

06/24/12 UNTIL 07/01/12

CONTEST: HAUTE37.COM GIVEAWAY

06/24/12 UNTIL 07/01/12

"JOIN THIS SITE"

. You can sign up with your google, yahoo, or twitter accounts. It's that simple. Once you join I will add you into the drawing to WIN these amazing earrings from,

www.haute37.com

! The contest will be 100% fair. I will use

www.random.org

to pick the winner. If you are already a member of this site all you have to do is comment on random posts to be entered into the contest. This will all begin on Sunday, June 24th and will end on Sunday, July 1st at 12:00am.

HAUTE37.com

has also participated in this contest and will give all ETCBLOGMAG.com readers a 15% off discount on all orders of $30 or more! Definitely visit the

site

and look around. I will be posting a detailed product review of a few items including the one in this contest. So definitely participate and come back soon for the review. ;

CONTEST: AZTEC PRINT SKIRT

-

02/10/12 UNTIL 03/01/12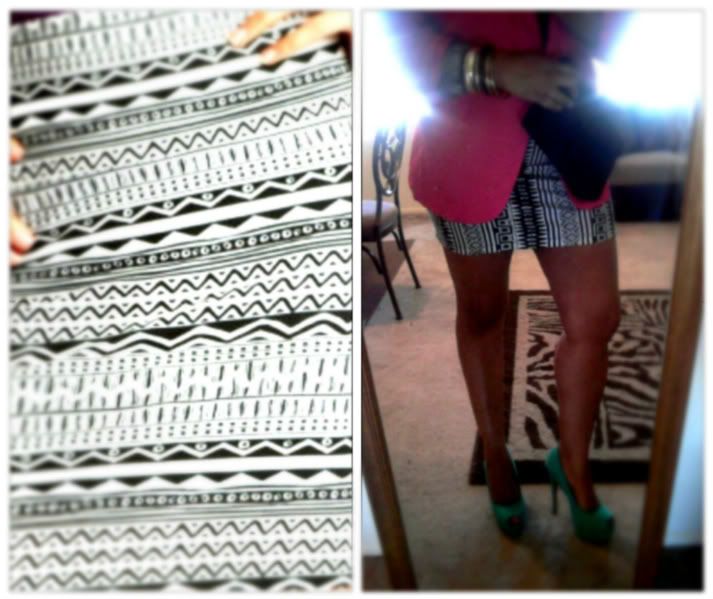 Get the most fans to like
ETC BLOG MAG'S FACEBOOK page
and comment on my
wall
with whom referred them to this fab site and you win the
Aztec skirt
that I styled in this
post
. Of course its not my
skirt
. Lol. But its an identical skirt I purchased from Charlotte Russe. It's adorable!
ETC BLOG MAG/TV SHOE GAME CONTEST
- 06/01/11 until 06/15/11
ENTER TO WIN A $50 GIFT CARD TO

CHARLOTTE RUSSE

!


SPREAD THE WORD TO ALL YOUR FRIENDS + FAMILY ABOUT ET CETERA BLOG MAGAZINE AND

TV

! GO TO

http://www.youtube.com/etcblogmag

AND SUBSCRIBE TO THE

CHANNEL

! GET YOUR FRIENDS + FAM TO DO THE SAME, AND WRITE WHO TOLD THEM ABOUT IT! ALL WHO PARTICIPATE WILL BE ENTERED IN THE GIVEAWAY!

or

SUBMIT A PHOTO OF YOU AND YOUR GIRLS WITH THE DOPEST SHOES TO

@ETCETERABLOGMAG

or on

ETC'S FACEBOOK

PAGE! IF YOU POST A PIC ON YOUR PROFILE TAG

ETC

OR

YOLANDA RENEE

!

CONTEST STARTS ON

JUNE 1ST

AND WILL END ON

JUNE 15TH

!
ETC BLOG MAG/TV MAKE-UP CONTEST
- 05/01/11 to 06/01/11
ETC BLOG MAG/TV is holding their 2nd contest! It's been a minute since I did one, so I'm super excited to give you a chance to win something
FREE + FAB
! In an effort to get my viewers more involved and for them to spread the word on this wonderful site (lol) this contest will be via facebook and twitter! By participating you will be entered in the drawing to win a fab product that I recently created a tutorial on at
www.youtube.com/etcblogmag
! SMOKEY EYES using Maybelline's EMERALD SMOKES! I love this product and I want a lucky winner to see why I love it so much! The contest rules are easy.
1. Follow + tweet a pic to
@etceterablogmag
rocking your best make-up!
2. OR LIKE
ETC BLOG MAG ON FACEBOOK
and post a pic of your rockin' your dopest make-up! You can also post the pic on your profile but tag
ETC
.
3. Contest starts on MAY 1ST and ends on JUNE 1ST at 11:59pm.
4. The drawing will be done on JUNE 2ND.
5. The winner will be notified on JUNE 3RD on the website, twitter, and facebook.
6. Claim your prize no later than JUNE 15TH!
7. If the prize is not claimed another drawing will be done on JUNE 16TH.
ETC BLOG MAG/TV AVON NAILWEAR PRO CONTEST
- 06/01/11 until 06/15/11
This is ETC Blog Mag by Yolanda Ringgold's first contest! The purpose of the contest is to get more readers, as well as to give my biggest supporter a wonderful prize! The rules are simple:
1 Contact all your friends & fam and direct them to
ETC's facebook page
or this
blog
, and get them to write "Your Name Referred Me!" If they view the blog get them to write a comment on this
post
.
2 The contest ends on October 31, 2010 at 11:59pm
3 The winner will be announced on November 1, 2010 on the blog and facebook page. I will give you 2 weeks (November 14, 2010 11:59pm) to claim your prize.
4 To claim your prize email your mailing information and
AVON Nailwear Pro shades
to
yringgold@hotmail.com
or send me a message on
facebook
.
5 If you do not claim your prize, the runner up will get the prize!
Thanks again for all your support ladies & gents! Good luck!