Time flies! Sheesh! It's almost spring again! So I wanted to give my readers the full 411 on the latest trends for the Spring/Summer 2012 season! And I know most people are like little kids- no offense...they rather see visuals than read a boring long post! So I've gotten together lots of celebrity inspirational pics and items that are friendly on our pockets!
And before we get started I want to give you a hint...remember SPRING (Autumn too) is a combination between winter and summer. It's the best season! You can pretty much combine winter and summer to come up with great looks. For example, in the spring it's acceptable to wear boots without leggings or tights. I love showing off my bare legs and still rock some killer riding boots. And you can also pair boots with leggings or skinny jeans and wear a short sleeve top! Spring is the best to transition your wardrobe by just taking something off that you normally wear in the winter for example- sweaters, tights or a heavy coat. You can add a light jacket to the mix and show off your legs. If I'm confusing you, please check out my post, SUMMER TO FALL TRANSITION by
clicking here
. The post is about summer to fall but you can use it backwards for this purpose of transitioning from winter to spring/summer!
NERD GLASSES
Nerd glasses with clear lenses are so stylish. I also like the Malcolm X style glasses too! Adding a simple pair of these will make your outfit. I think it's because they have a retro or artsy feel to them.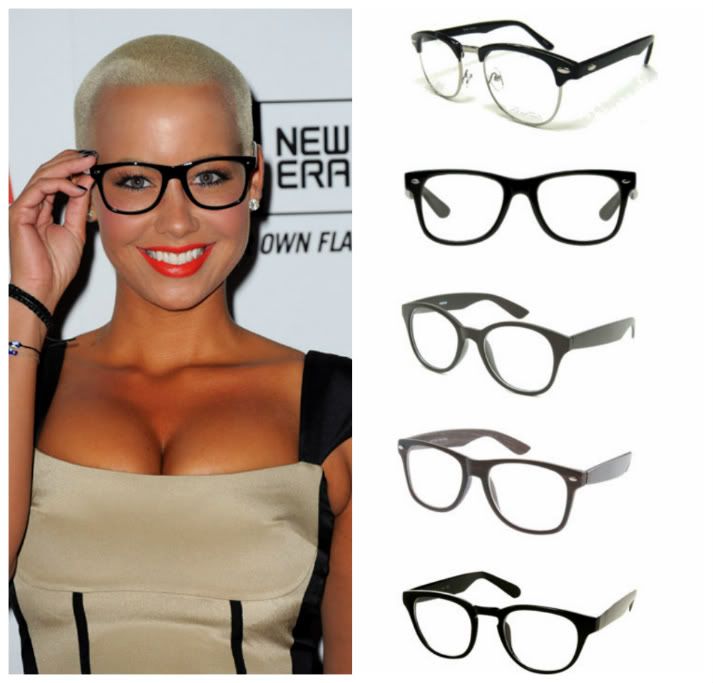 BOLD COLORED DENIM
Bright color jeans are perfect for the season. These amazing colors just scream SPRING! There are so many ways to rock them but usually with a simple tee and bold accessories.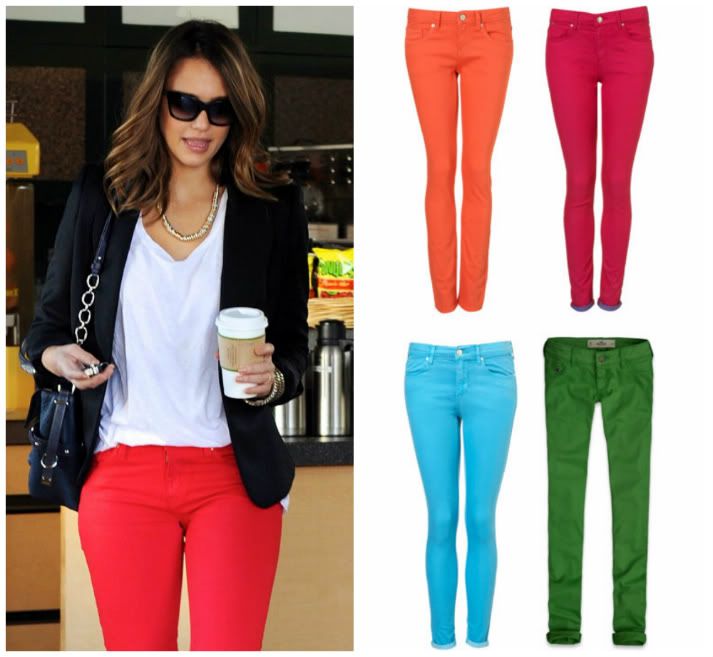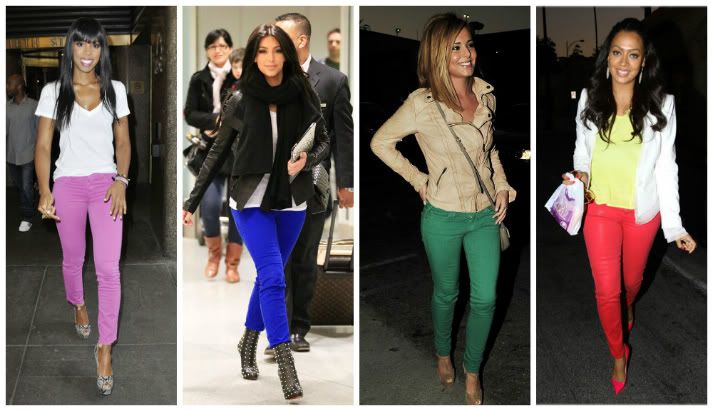 RIDING BOOTS & COWBOY BOOTS
Like I explained in the intro, these boots are amazing for Spring because you can rock them with bare legs. I'm so glad these are back in style! I can't wait to rock mine with a oversized white tee, some cut off denim shorts and my wayfarers! It's a perfect outfit for a chill day. And the boots are flat! Can you say comfortable! Owwww!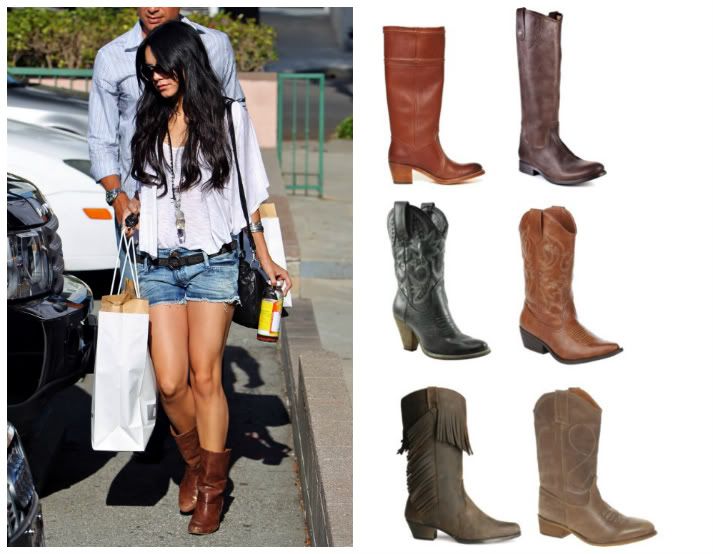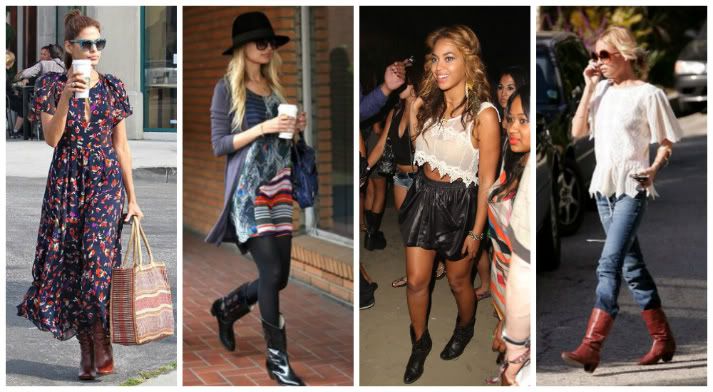 BANGLES, WATCHES, AND SERPENT ACCESSORIES
Accessories are so important to your overall look. Without accessories your outfit will be so boring! Adding multiple bracelets on one wrist is so dope. You can also rock a vintage watch and add bangles to the same wrist. And if you are bold you can even rock multiple watches on one arm. Serpent accessories are really hot too. I recently saw Jennifer Hudson rocking an amazing serpent bracelet. I did a post about it and recreated her look-
check it out here
.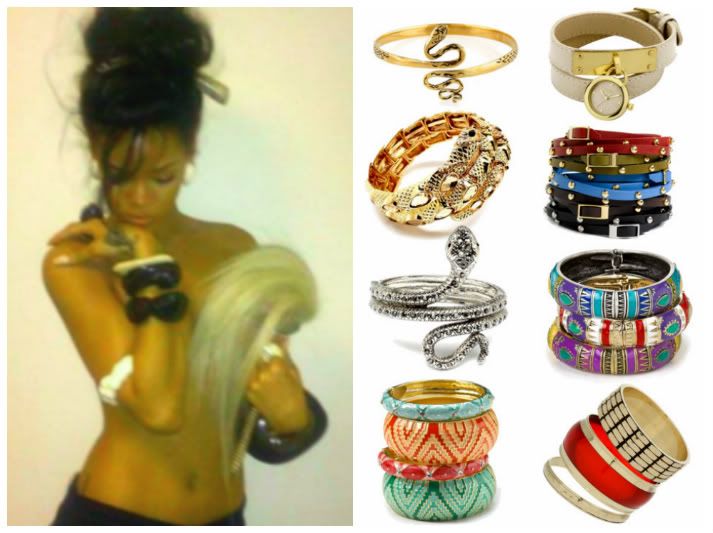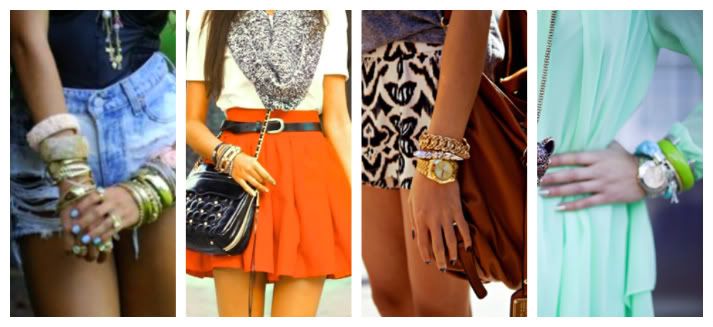 BIG & BOLD EARRINGS
(Handmade Jewelry too)
Stars like Beyonce, Solange, Adrienne Bailon, Kim Kardashian, and more really like bold accessories and earrings are where its at! Earrings are so important. I love earrings and rather wear really big ones and eliminate wearing a necklace. Especially with long hair- you need some bold earrings to peep through. So big and long earrings are my favs! I recently started making my own earrings too. I will start selling them soon! But my designs consists of lots of chains, beads, and pendants! Handmade jewelry is soooo "IN" right now. Having handmade jewelry is very unique because designers normally only make a few of each design. So this is another great trend for the season!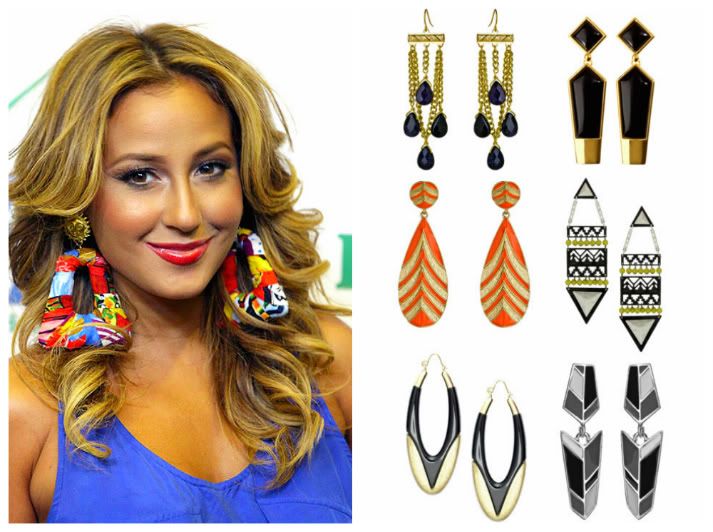 BOX CLUTCHES
Alexander McQueen pretty much started this trend. Celebs like Cassie, Beyonce, Keri Hilson, Kim Kardashian and more rock these on the red carpet often. The clutch is normally worn with dresses for a night on the town. But you can rock them with a casual look as well.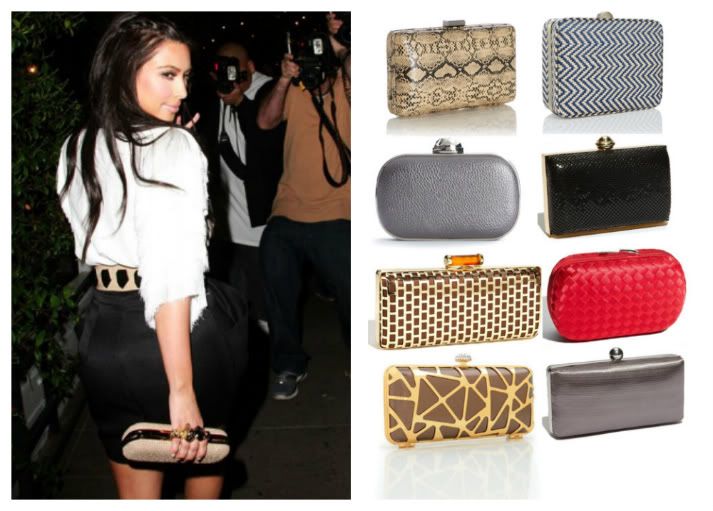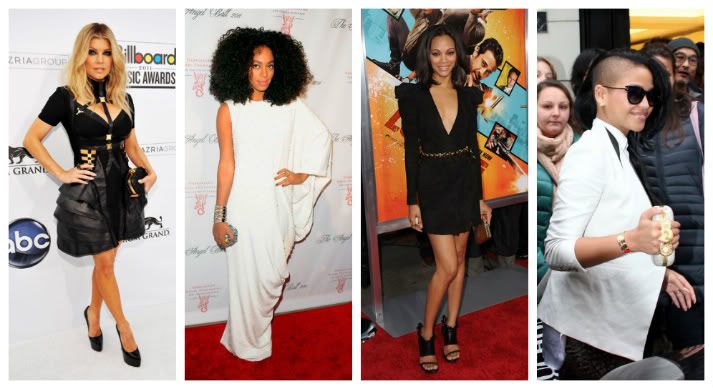 PRINTED TIGHTS & LEGGINGS
Leggings and Jeggings aren't going anywhere. They have been on the trends list for some years now. It's almost not even a trend anymore- its a wardrobe staple. You have to have at least a pair of black leggings in your closet. But the trend now is printed leggings and tights. You can rock them with a blazer, and/or a t-shirt; and add boots, sandals, or sneakers. Dress them up or down!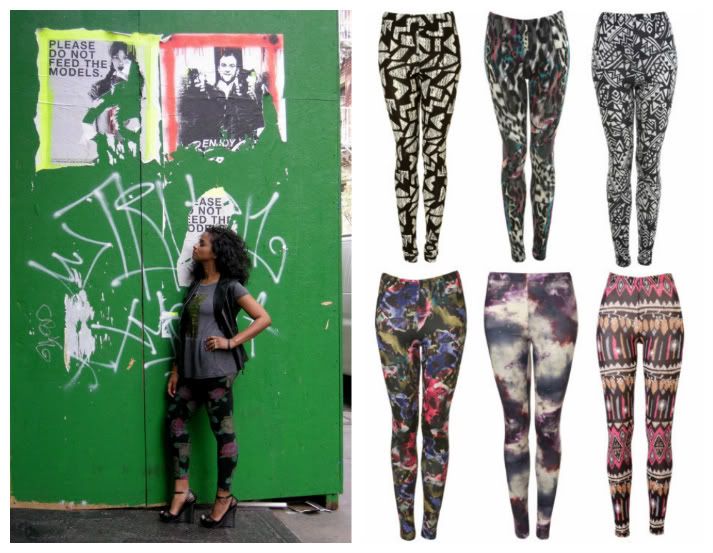 NEON & FLOURESCANT PIECES
Add some color to your looks with these bright accessories! You can add a pop of color or you can color block with these bold hues.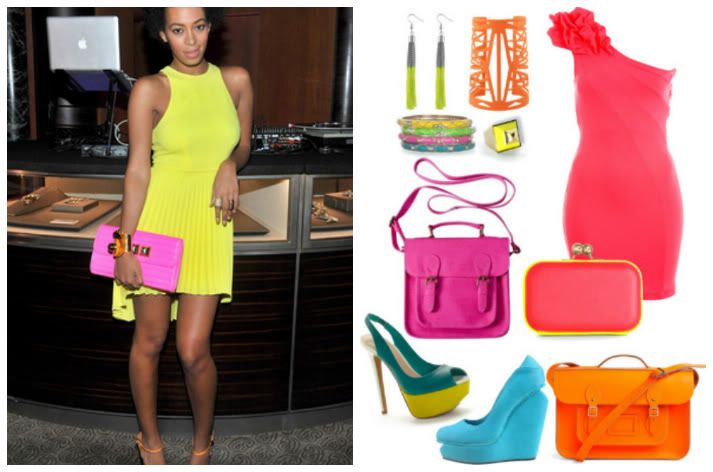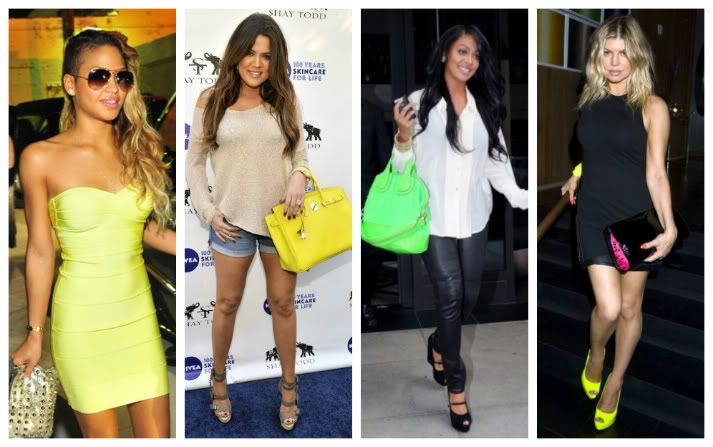 ANIMAL PRINT ACCESSORIES
Adding an animal print belt to your look is very fashion forward. You can combine this trend with color blocking to break up the colors. You can get the print in pretty much anything these days from your bag, shoes, bracelets, earrings, etc.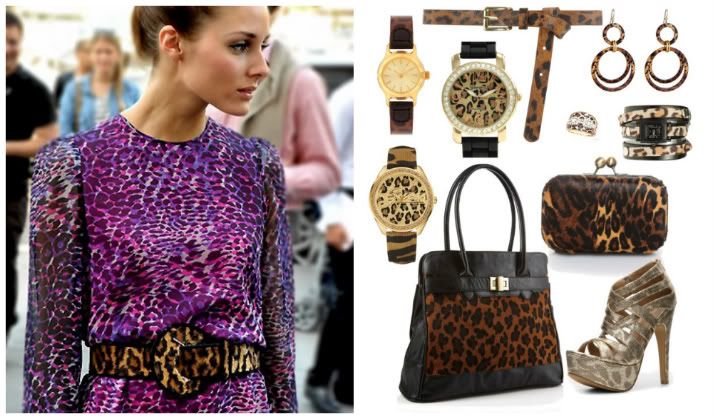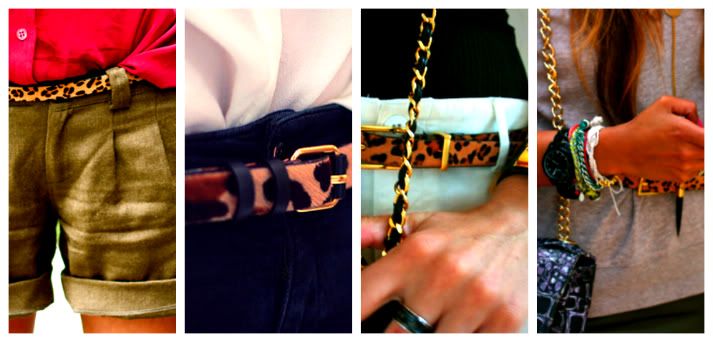 PRINTED T-SHIRTS
Printed t-shirts are so hawt this season as well. If you want to look laid back and cute rock a tee and add some cut off shorts, boots, accessories and a big bag! Simple as that.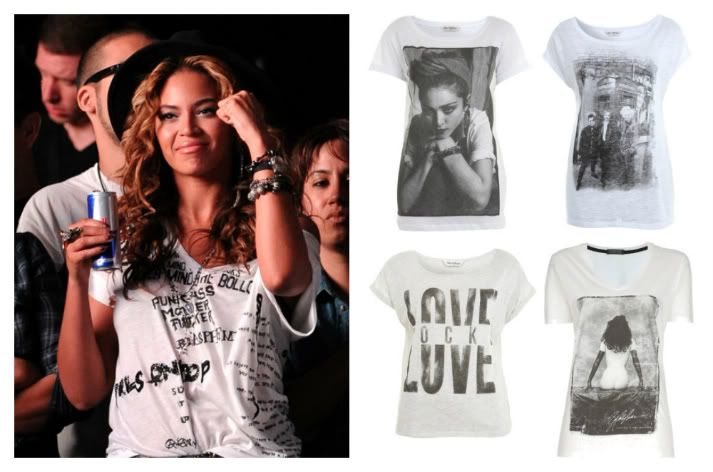 RAY-BAN & WAYFARER SUNGLASSES
Just like the nerd glasses these wayfarers bring instant style to any look. If you can afford Ray-Ban go for it but if not, there are so many options nowadays.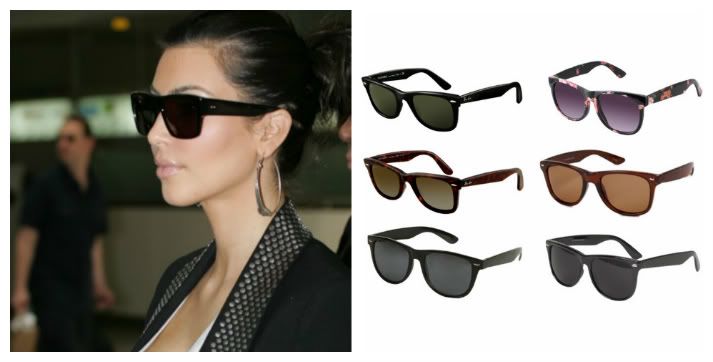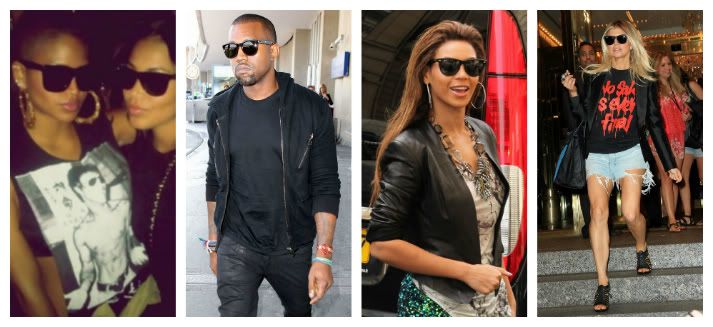 BOLD & TRENDY NAILS
Nails are like an accessories these days. You can rock a bold color to make a statement or you can get some crazy designs. And the trend is everywhere now so you don't have to go to the salon to get a unique mani. There are so many companies making stickers and kits to do your own designs!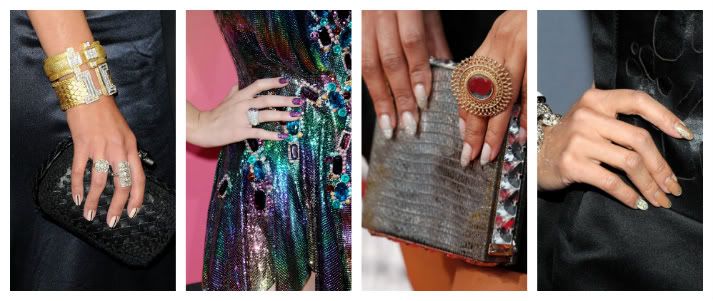 This is a very detailed and long post but guess what...there's more. I've highlighted the most popular trends. But if you print out the list below you will be able to see more. Most of the trends outlined you've probably seen or heard of them before. But everyone knows fashion repeats itself. But it is so important to know what's in TODAY! And today- these are the trends! I hope you are inspired! Come back to read this often and share it with your friends! Thanks for viewing! Mwah!
ETC SPRING/SUMMER 2012 TRENDS LIST