Raise your hands if you LOVE make-up! Who doesn't, right!?! I f*n love getting all dolled up! I recently posted a SPRING/SUMMER 2012 TREND REPORT that was basically about fashion so now I'm giving you a report on the hottest trends in make-up! It's only fair, right!?! Make-up really doesn't have any rules- you can wear whatever you want. Pretty much like in fashion. But it's also very important to know the trends! The rules are basic- SPRING is all about COLOR! So it's time to stop holding back and be BOLD! So read on to see all the hottest make-up trends for the season & beyond.
LIPSTICK SHADES
Orange, Fushia, Corals, Bright Pinks and purples are the dope colors of the season. And although bright shades are hot right now you can also wear darker shades like Rihanna was recently spotted in. That's up to you but myself- I want bright or nude shades for the season. Some popular brands that carry colors that pop are MAC, Bobbi Brown, Nars, NYX and many others. Currently my favorite everyday pink shade is, Viva Glam Nicki (
$15 M.A.C. Cosmetics
). I still wear Viva Glam Gaga too! And I definitely want to single out
Ka'oir Cosmetics
! If you don't know- Keyshia Dior now known as Keyshia Ka'oir has her own brand of make-up products. Her palette is amazing and the pigment is just as amazing. I will be doing a product review on her products very soon. I just ordered a few shades of lipstick and it should be delivered tomorrow, yayyy! I will also be doing a contest to give away some of her products to my #bestest
*in my Nicki Minaj voice*
subscribers! So definitely watch out for the contest, tutorials, and product review!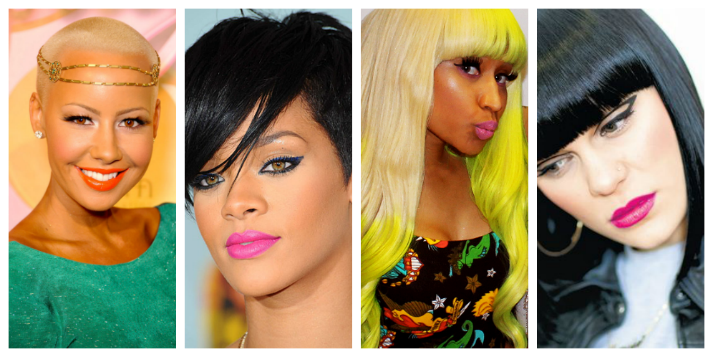 SHADES OF RED LIPSTICK
Red is a classic color that is pretty much a great shade no matter what season it is as long as you keep everything else at a minimum. You just need to know one thing when picking out the right shade for your skin. I know what you are thinking! "OMG I can't wear red lipstick" or "I would NEVER wear red lipstick!" But that is not true...everyone can rock it. The simple rule is that if you have yellow under tones to your skin you should wear red that has a mixture of a pinks or corals. If you have a pink under tone you need red lipstick with a blend of citrus. So basically it's the opposite of your under tone!
MODERN CAT EYES
You can add liner or shadow from the corners of your eyes to your "outter V" and back to your upper lash line to create this cat eye effect. You can also do this with color. Other variations of this trend are to create lines up to the tip of your eye brows or double lines.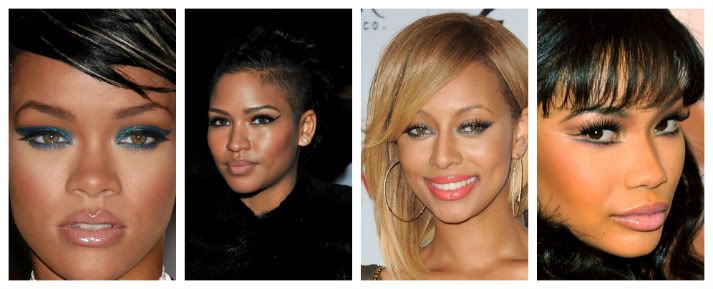 THICK BROWS
If you don't already have naturally thick brows you can always fill them in. You will need a brow kit that includes brown and/or black powder, a highlighter, brow brush, and a razor. You can
watch my tutorial
to see how I create my thick brows.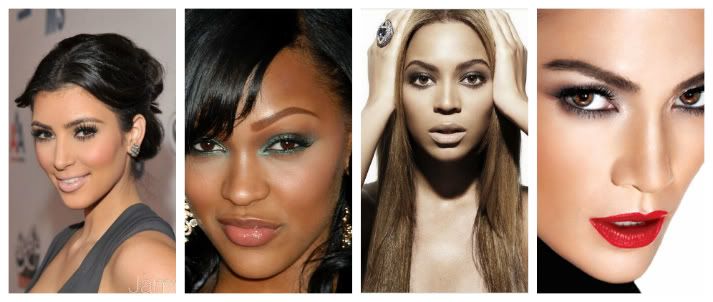 SMOKEY EYES
You can create smokey eyes with black shadow or you can add color...either way your eyes are still smokey! I normally wear a nude lip with this look. Definitely try this look with color such as silver, purple, or blue shadows!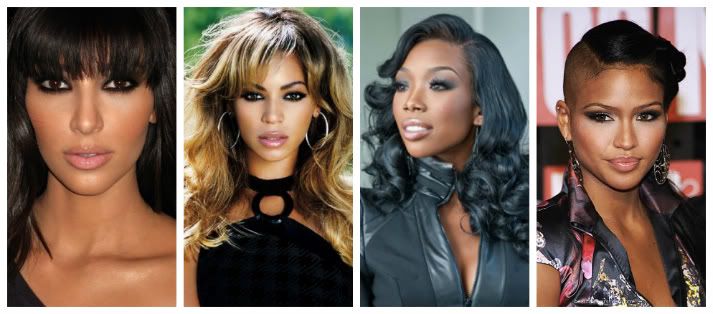 PEACH/BRONZE BLUSH
Peach and Orange blush is really complimentary on tan skin. And adding a bronzer will give you that spring/summer glow.
POP OF COLOR
Wearing multiple colors on your eyes is such a trend these days and more so during Spring! I like to add shades of purple, blue, and green to make my eyes pop! You don't have to be dramatic with this trend either...a little goes a long way! Shimmer shadows add a nice glow as well!
LASHES
Lashes are now an accessory! They make your eyes really pop and you just feel so glamorous with them. There are so many options out for lashes from individuals, subtle, dramatic and everything in between. You can watch my tutorial on how to
apply the strips
and the
individual ones
too!
CONTRAST LIPS & NAILS
Like the saying goes, "Opposites Attract"...so do contrasting colors when you are picking out your lipstick and nail polish. The hot colors for spring are basically orange, purple, and pink...so I would first pick out your lip color and then find a contrasting color nail polish! Contrasting colors are those that are opposite of each other on the color wheel. So if you're still confused here is the color wheel and some examples of lip and nail color combinations.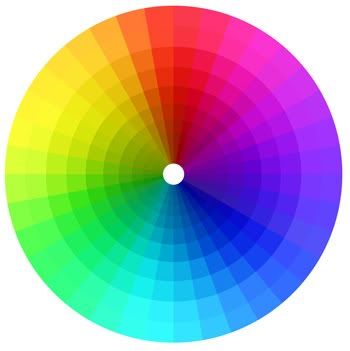 ORANGE LIPS X PINK NAILS
RED LIPS X BLUE NAILS
PINK LIPS X ORANGE NAILS
PURPLE LIPS X GREEN NAILS
ORANGE LIPS X PURPLE NAILS
There are so many options for beauty trends. I always post tutorials on my official youtube channel. I also post them on here which are linked on the side bar of the site. Definitely come back to check them out. Have fun with your make-up and try new things! You will feel so beautiful! Inside and out! Mwah!