So if you have been keeping up with me on my fab blog...conceited, I know. Lol. If you have then we have covered
Wardrobe Essentials
(Parts 1 and 2),
Spring Trends
as well as
Spring Make-Up Trends
. Check out those posts now or after you read this one if you haven't already. Anyway...so we've outlined what you need in your wardrobe- now let's talk about the extras to take your style to new levels! It's ok to have the basics but if you want to stand out you should have a few more items.
LARGE DAY BAG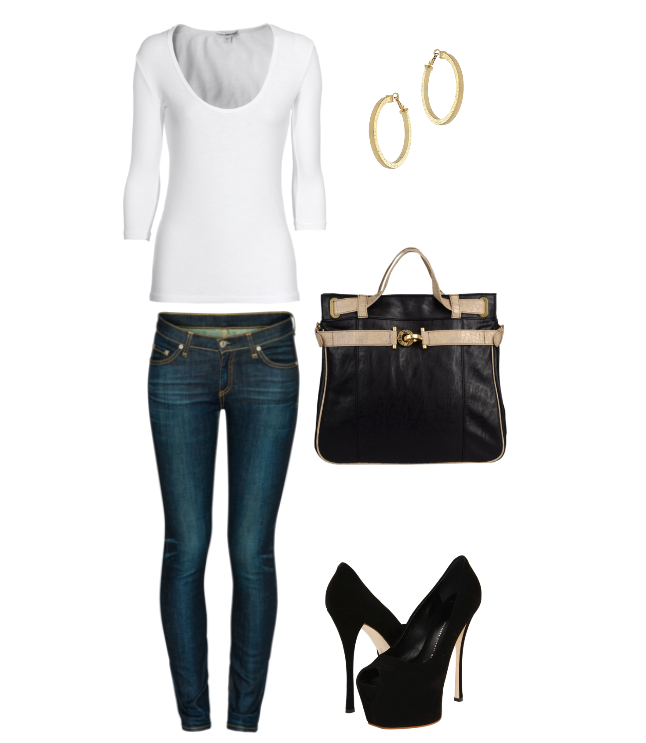 I don't know about you but all I wear are big bags! I love rocking them because I can carry lots of things in them. For example, if I'm wearing some killer pumps I have to keep a pair of flats in my bag. So if you have a small purse that would be almost impossible. As far as the color- go wild...you can get a neutral color or bold color. So a big bag is very fashionable and resourceful.
COCKTAIL RING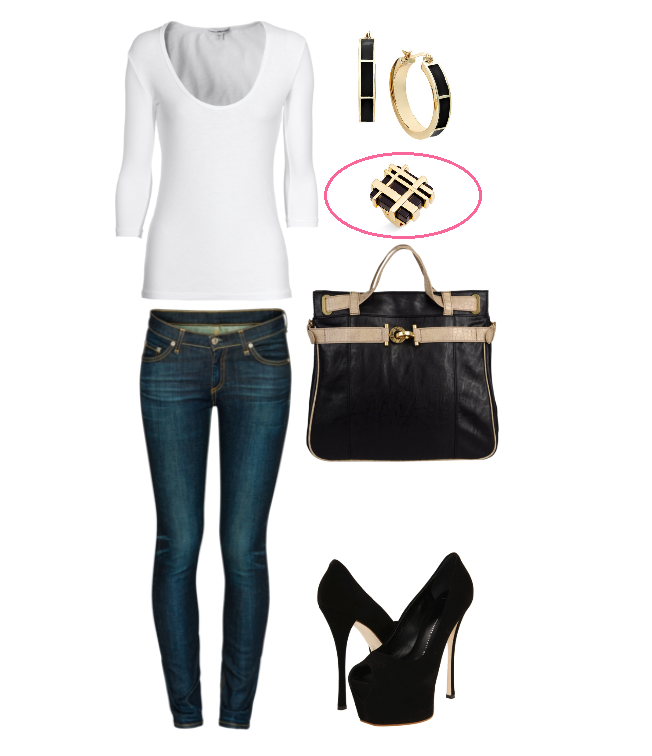 You don't have to have several rings to add a little spice to your outfits. I remember watching Cameron Diaz on red carpets and in random movies and she always rocked the same gold & green ring. It popped up everywhere I saw her. So having one cocktail ring is ok...make it your signature piece.
SUNGLASSES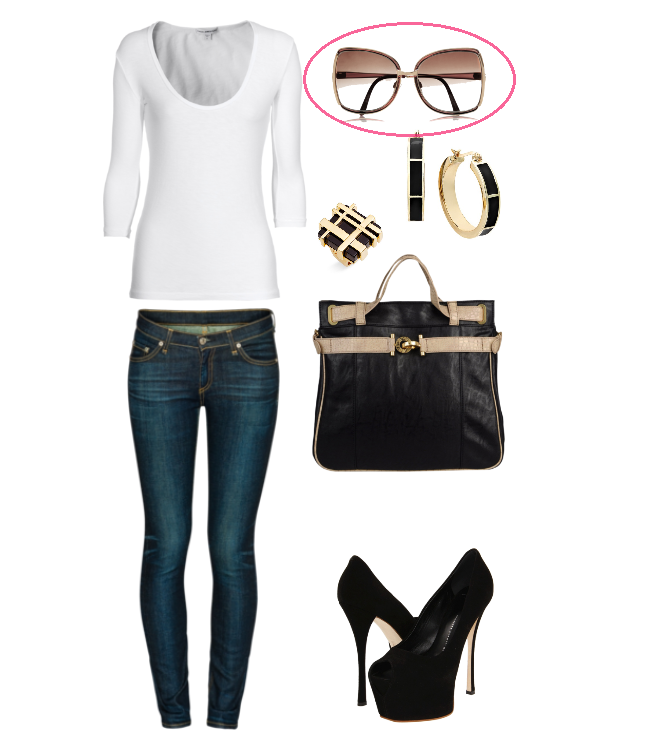 Sunglasses are a must. It's not a seasonal type of accessory...you need sunglasses all year 'round. The sun shines in the winter too! So you should have a least one pair of awesome sunglasses. I would suggest spending a little money on some especially because you will be using them a lot! So go for brands such as Ray-Ban, Nine West, Marc Jacobs, and Juicy Couture. It will be worth it.
VINTAGE CLUTCH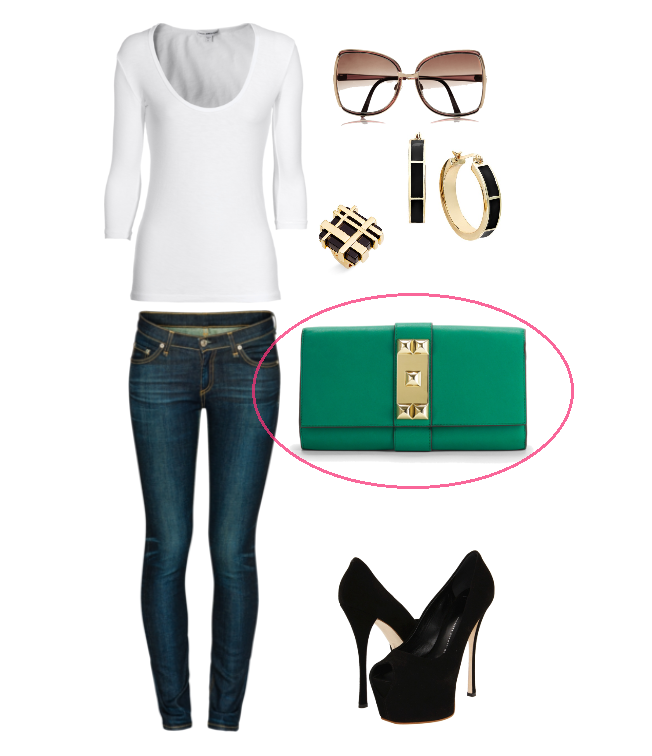 I personally like envelope clutches! Although you can barely fit anything in them they are useful for a night out on the town. When I go out with my girls I only carry my ID, credit card, lip glass, and a few dollars. I don't put them in a wallet...I just put them in my clutch loosely. But some clutches do have some bulk to them so you can carry your normal items.
PLATFORM PUMPS
OMG I f*n love platforms! They are so sexy and unbelieveably comfortable. Don't get me wrong- it does take some work to walk in them but compared to other pumps and heels- platforms are the most comfortable. They will add a bit of sexiness to any outfit whether you are wearing a dress on a pair of skinny jeans.
WHITE TUXEDO JACKET
We all have the usual- a black blazer, and maybe a red one...but add a white blazer to your wardrobe for a more fashion forward statement. I really like the contrast blazer that everyone is wearing these days. It has the black collar. Recently Kim Kardashian and Ashanti both wore a nice contrast blazer which was perfect for spring!
COLORFUL SCARF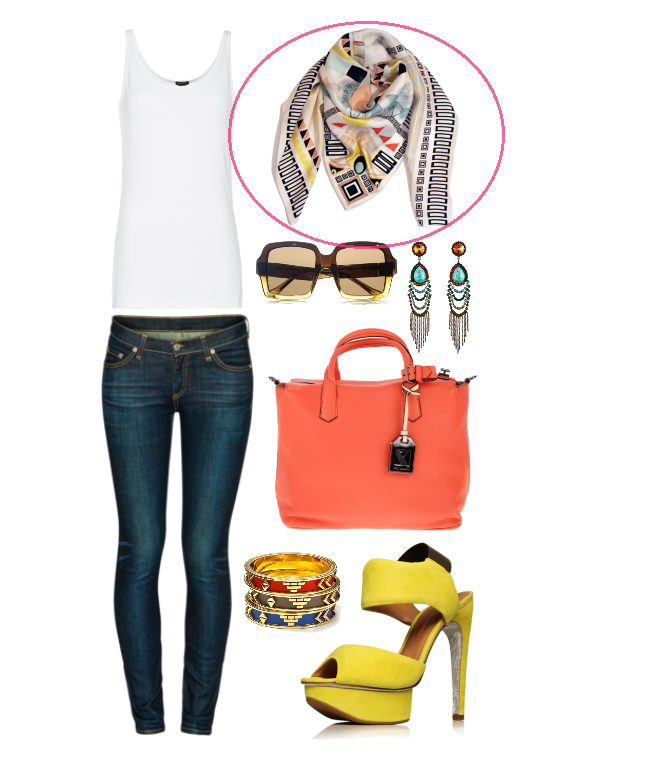 Having lots of colorful scarves is a sure way to add something special to your entire look. For example if you are wearing simply a white dress shirt and some skinny jeans you can add pretty much add any type of bold scarf to add some color to your outfit. Once you add the scarf you can pull colors from it for your shoes, and other accessories.
BOLD CUFF BRACELET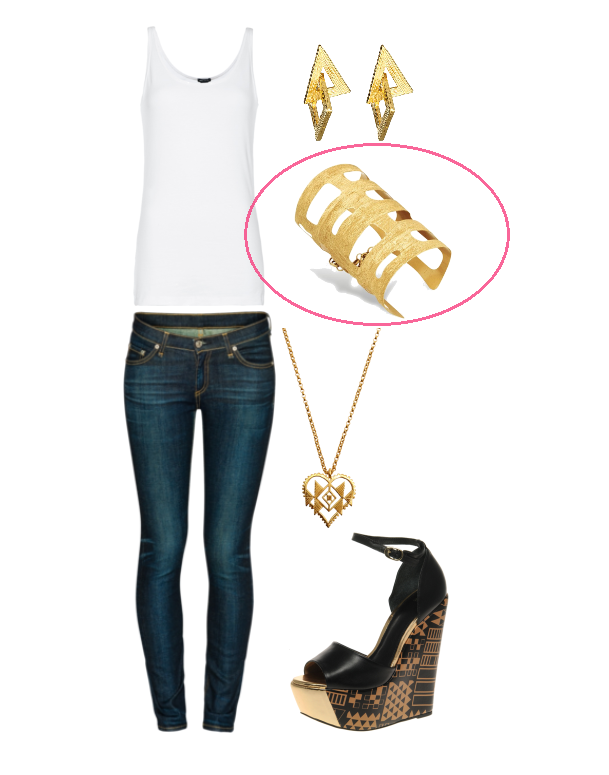 Wearing multiple bracelets is really in this season but just imagine merging them together into one bracelet...yes...that's a cuff bracelet. It's very bold and trendy and will add interest to any outfit. I preferably like gold bracelets in this style! Of course you will want to wear one with short sleeves...so if you are wearing a long sleeve shirt pull the sleeves up to show off your cuff!
STATEMENT NECKLACE
Statement necklaces are amazing. They do exactly as the name says, "makes a statement". You will also hear these called bib necklaces because they are so big they tend to look like a glamrous bib! Lol.
BRIGHT BAG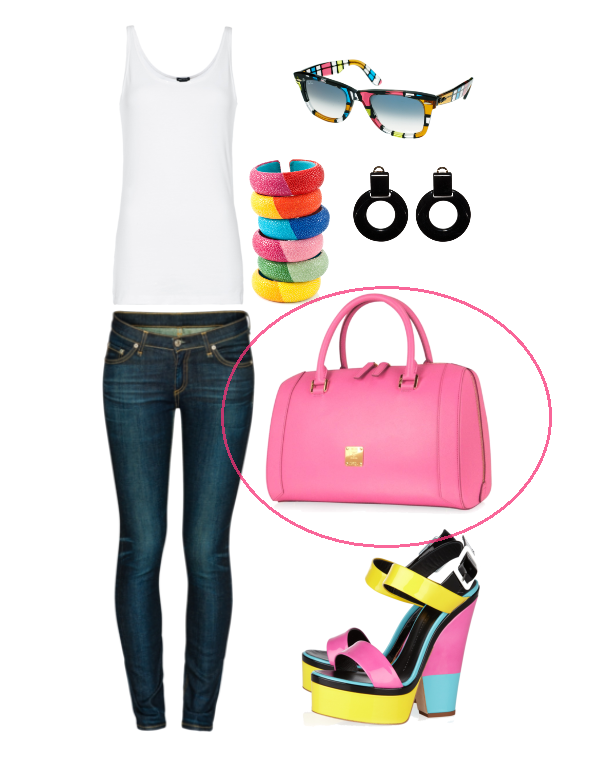 So you have a clutch, a big bag...and now you need to add a bright bag to your collection. This season neon/flourescent colors are a must! So you can have your big bag or clutch in a bright color...if not, just add a third one and go wild- pink, yellow, green, or electric blue to name a few.